Dancing and kindness. Coffee and idleness. Meeting and tapas. Cocktails and parasols. Lunch and dinner. Brussels and much more. Bikes and plancha. Friendship and always. Music and sodas. Staff and good humor. Smiles and mojitos. Naps and cheese. Burger and concert. People from all over.
Bar and Park. The guinguettes Barc.
The History
of Guinguettes
Gathering the inhabitants of a neighborhood around a drink or a meal. But in a park.
Under the impetus of Brussels Environment, the Guinguettes Barc were born in July 2017 on the Brussels region. Six years already... And long live the seventh!
GOODNESS ON YOUR PLATE
The GoodFood label
If the guinguettes have obtained the Good Food Label from Brussels Environment, it is because in the kitchen, nothing is left to chance. We have oriented our choice of suppliers and raw materials by taking into account very precise quality criteria.
We favour local, seasonal and environmentally friendly products, we offer alternatives to animal proteins and we make sure to minimize food waste.
The Guinguette Menu
Our suppliers
"I love this friendly place in the Central Park of Brussels. With family or friends, always a great time."
Melanie S., 2022, via Google Reviews
"Great service, great music, and great beer menu!"
Sophie P., 2022, via Google Reviews
"Friendly staff and a warm, relaxed atmosphere. It feels like a vacation when you sip your cocktail at a table enjoying the music at the bar!"
Sara S., 2022, via Google Reviews
"The burgers are delicious and of good quality, the salads are well put together and the desserts are simply incredible. Must try!"
Maël A., 2022, via Google Reviews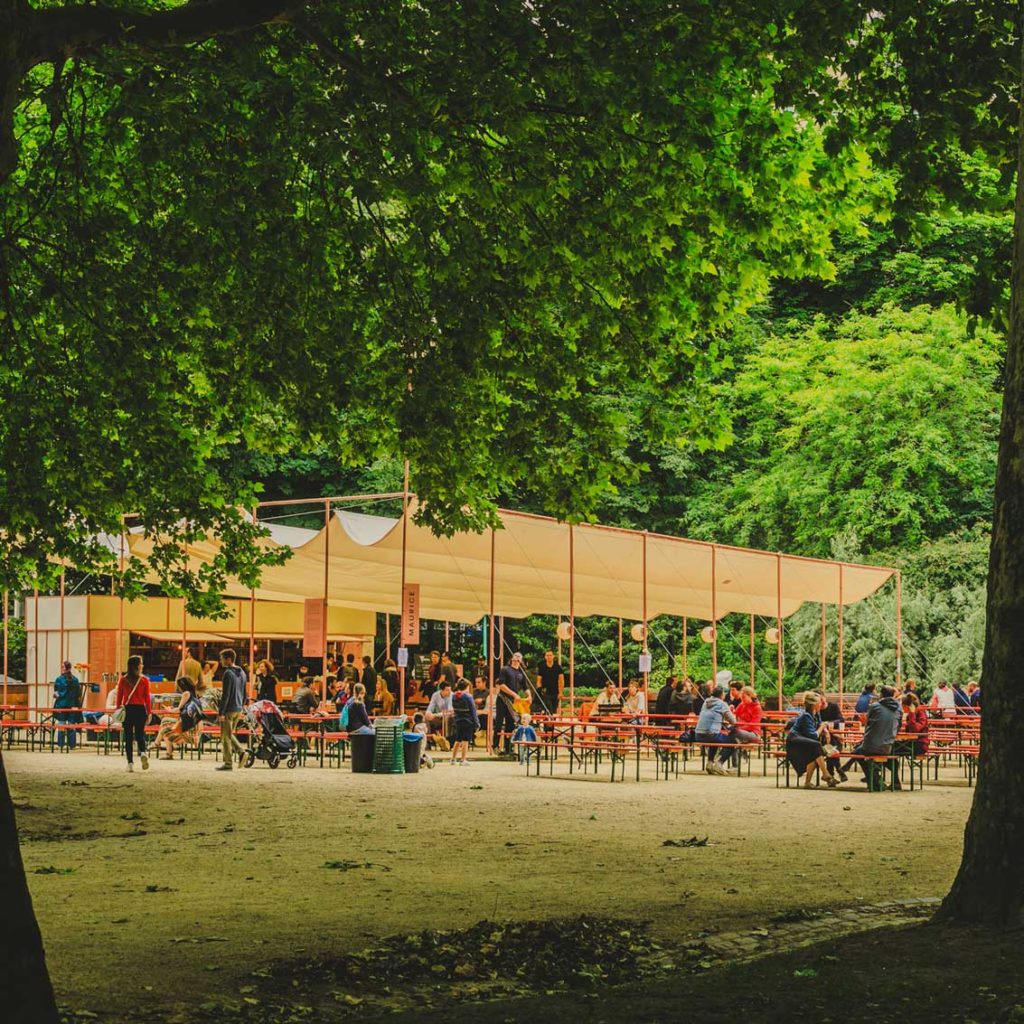 Find us
Where
In the Parks
Brussels
WHEN
Every day
from 10am to 10pm